Your support is needed and is appreciated as Amigaworld.net is primarily dependent upon the support of its users.




Topic
Replies
Hyperion Entertainment is not bankrupt (1, 2, 3, ... , 94)
1865
LoView new version status update... (1, 2)
35
Which is best? (1, 2, 3)
53
Whatever happened to.... Arix Foundation (1, 2, 3)
46
Epsilon's Amiga X1000 Blog Updated (1, 2, 3, ... , 15)
297
Natami resurrection? (1, 2, 3, ... , 6)
113
Sam 460ex HD7750
10
Commodore Amiga: a visual Commpendium (1, 2)
21
Mail Merge as a fundamental skill
1
Amigans in Asia? (1, 2)
29
»» Recent Topics »» Visit Forums



Amiga 30th Anniversary – Charity Dinner Event - 2nd August - Peterborough UK
Amigaworld.net News posted by Ryu on 10-Apr-2015 20:49:50 (704 reads)
30 years ago, at the Lincoln Centre in New York, an incredible new computer system burst onto the world stage. Sporting incredible audio and graphical prowess, it put the rest of the computing world to shame. It would later become rightfully recognised as the world's first multimedia computer system.

People would go on to create amazing technological masterpieces with the Amiga. It would help power the NASA space program, and produce dazzling CGI for a number of successful television shows. An entire community, with it's own unique subculture and history, grew up around the Amiga platform; a community whose intense loyalty would be enough to make any industry executive blush.

30 years on, it's time for us all to come together… to remember and to celebrate all that we have achieved together as a community.

So come join us this August at the Peterborough Marriott Hotel, for a very special celebration of all things Amiga, alongside many of the key figures who made it all possible - including RJ Mical himself!

Facebook
www.amiga30.co.uk
11 comments
I have updated my distribution today.

New or updated

Build again from scratch based on newest Aros 68
Netsurf updated
Free Pascal updated
Theme can be changed by menu
MUI classes updated
Hollywood plugins updated
AppStore client updated
it should be faster
screenblanker added

Informations and downloads including direct link from:
http://www.aros-platform.de

g standalone versions)
1 comment | Read more

zTools 1.6, april update, is now available as a free update on AMIStore.




This version contains updates for SysMon, WebReplay, zTools Installer and some fixes for FastView, aTunes, FastNote and CPUDock

See below for more details...



8 comments | Read more
AmiKit is a free project, powered by enthusiasm, that turns your computer, tablet or phone into legendary Amiga. It includes more than 350 of the finest apps.

We've updated several components in this 8.4 release.

MUI4 got new pointers - hover your mouse over a link or column separator to see what we are talking about. A number of custom classes have been updated to the latest versions too.

WHDLoad, the ultimate game loader, is now able to update itself! From now on, your old games will always get a fresh support :)

System libraries like OpenURL, CodeSet and IconLib have been updated too.

And last, but not least, we've improved Polish and Russian language support in AmiKit. There are more catalogs and better fonts now. Enjoy!

Greetings and thanks to Mikhail Malyshev, Bernd Roesch and Artur Jarosik.

FREE DOWNLOAD: http://amikit.amiga.sk
Please note that website works with HTML5 browsers only. You can also get in touch with us via Facebook, Twitter or Support Forum..


10 comments | Read more
AEROS for Pi beta 10 (registered users) and Beta 8 for "everybody"
software AROS posted by phoenixkonsole on 4-Apr-2015 17:50:49 (797 reads)
AEROS for Pi beta 10 is ready for registered users.

Changelog:

Updated UAE4all2 with AROS68k kickstart replacement

Added Quake 3 demo (works only on Pi with 512MB RAM!)

Added Gimp (very very sluggish on a Pi 1)

USB-sticks are now auto mounted when you attach them


no need to run a linux file manager first.



Added EmulationStation (you need to boot into command line to run it)

changed memory split and reduced Memory size for AROS (this can be modified by the user) in order to get Quake working with less swapping
12 comments | Read more
Deluxe Galaga/Deluxe Pacman and PC Warblade programmer Edgar Vigdal has sadly passed away in the evening of the 1st April 2015.

Edgar had been unwell for some time, but sadly has now lost his battle with cancer. While he may no longer be with us, his programming legacy will live on and be remembered fondly by those who are left.

31 comments (1 , 2)
AMIStore: Workbench CANDI updated with Easter theme and more!
Amigaworld.net News posted by amigakit on 3-Apr-2015 16:45:50 (849 reads)
Workbench CANDI updated with Easter theme and more!
Animated Workbench Backdrops
A-EON Technology Ltd is pleased to announce that Workbench CANDI has now been updated and is available to download from AMIStore App Store. This update is free of charge to all customers that have bought CANDI from AMIStore. Any new customers who want to purchase CANDI can now do so from AMIStore.

A new Easter bunny theme has been created in addition to other changes required for future enhancements. The lite version of CANDI has now been replaced by a tooltype which can be used to select LOWCPU option for less capable hardware.



Once again, our special thanks go to Kevin Saunders and Entwickler-X who have done some wonderful work in realising this update for A-EON.

The new animated Easter theme is added to the collection of other themes already included in CANDI. Watch out for white bunnies suddenly appearing in the green grass gently blowing in the wind on your Workbench backdrop!




14 comments | Read more
AMIStore: Warp3D RadeonHD Southern Islands
software OS4 posted by amigakit on 1-Apr-2015 15:45:14 (6098 reads)
New 3D Drivers for AmigaOS 4.1
Warp3D for Southern Islands Graphics Cards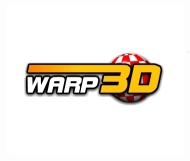 A-EON Technology Ltd is pleased to announce that the first release candidate of RadeonHD Southern Islands Warp3D driver is now available to purchase and download from AMIStore App Store.

Following our acquisition of the joint ownership of Warp3D, to complement our ongoing work with the driver for the Evergreen RadeonHD graphics card series, we commissioned AmigaOS graphics specialist Hans de Ruiter to create a Warp3D driver for the newer Southern Islands chipsets.

PDF News Release (click here)




94 comments | Read more (1 , 2 , 3 , 4 , 5)
[ home ][ about us ] [ forums ][ classifieds ] [ links ][ news archive ] [ link to us ][ user account ]
Polls (Login to view/vote)