Your support is needed and is appreciated as Amigaworld.net is primarily dependent upon the support of its users.




Topic
Replies
PDF-readers (1, 2)
30
RoqueTube
11
goldencode.de website ??
2
New Amiga game Projekt Lila (1, 2, 3, 4)
71
Donation not showing
9
Epsilon's Amiga X1000 Blog Updated (1, 2, 3, ... , 31)
601
A week in AROS... (1, 2, 3, ... , 9)
167
AROS 2016 Survey (1, 2)
34
Poll: I'm mostly interested in this new/updated software (1, 2)
24
Some Power related news (1, 2, 3, ... , 7)
137
»» Recent Topics »» Visit Forums



As you may know you can subscribe to AmiCloud Pro and or AEROS Plus.
You can do so via PayPal or Stripe.

You can become an AEROS Patron starting at 1€/month.
As a Patron you get eary Access to AEROS Plus for all supported platforms and AmiCloud for ARM Linux for free. (normally 5€).

Read more
The Amiga Future is on board at this year's Gamescom in Cologne from 18 to 21 August 2016

You can find us in the retro section of the event.

Besides the Amiga Future magazine at Gamescom we will also first time offer the Amiga Future Archive DVD 3

The Amiga Future Archive DVD 3 includes following Amiga Future editions in PDF format:

11-115 german
67-115 english

We also offer you a free poster and stickers (while stocks last).

We are looking forward to see you at the Gamescom.

Read more
The full colour preview and excerpts of the Amiga Future issue 122 (September/October 2016) are now available online.

Some of the interesting articles in this issue are:

Workshop Blitz Basic Teil 1
Review VS 1011 MP3 Player
Review WinUAE

Of course there's so MUCH more actually in the magazine.


1 comment | Read more
TuneNet, the music player for AmigaOS4, was acquired by A-EON Technology Ltd in 2015. Since then, it has been under regular development by the AmigaDeveloper.com Team.

The first new release was delivered in May 2016 with the Enhancer Software v1.0 release.

Subsequently, internal development on TuneNet has continued by team members Andy Broad and Guillaume Boesel.

Andy has fixed some bugs, restructured code and introduced two new important features to TuneNet which have been requested by users:

* Arexx port support

A wide range of Arexx commands are now recognised by TuneNet (see here for more info). Useful for controlling TuneNet from other applications or assigning Function/special keys to control music playback.

* Localisation language support

TuneNet originally had no provision for any other language apart from English. Andy had the long and mundane task of localising the application. As a result of language support being added to TuneNet, catalogs have been written for Danish (by Niels Bache), French (by Philippe Ferrucci), German (by Thomas Blatt), Greek (by George Sokianos), Italian (by Samir Hawamdeh). We are looking for more help with other languages, please get in contact if you want to volunteer.

Guillaume has been working on TuneNet's User Interface and updating it to Enhancer Software standards.

The TuneNet enhancements have been truly a team effort and A-EON Technology would like to thank the developers, beta testers and translators for their wonderful help.

The update will be made available to Enhancer Software users free of charge later this month.

The Enhancer Software can be obtained as a download from AMIStore App Store or as a boxed product from selected dealers.




12 comments
Episode 15 is all about NetSurf with Chris Young. It is possible that NetSurf in future could be only one modern web browser for AmigaOS 4.x (and 3.x).
Chris Young is the author of port for AmigaOS 4.1 and as well ReAction-based version for AmigaOS 3.x. It was great to talk with him, about a browser, next versions, and possibilities for future. We know that Amiga NG needs a good modern web browser.

http://www.amigapodcast.com/2016/08/amicast-episode-15-chris-young-netsurf.html
Post comment
Preferences 1.40 released (AOS4)
software OS4 posted by marko on 9-Aug-2016 1:17:23 (385 reads)
Preferences is program that shows a window with grouped icons for launching the prefs-programs found in "SYS:Prefs/", among others. You may see the snapshot(s) for examples how it looks. Supports Tooltypes and a number
of languages.







4 comments | Read more
Cheaper AmigaMAD subcriptions
Announcement posted by alef on 8-Aug-2016 19:43:40 (490 reads)
Due to looking into prices of subscriptions, me and vidar have decided to reduce prices to the following:

Europe: €34
World: €37

The subscription is valid for 4 issues of the magazine, and should be made payable to subscriber@amiga.zone

You can download any issues free from: AmigaMAD download

Please support us! Thanks!
8 comments
A-EON Technology Ltd is pleased to announce a new version of Personal Paint for AmigaOS 4.1. The new version is free of charge upgrade for existing 7.3 customers now on AMIStore Amiga App Store. An updated version for OS3 will follow shortly.

The new 7.3b version is a maintainence release. Additionally, the distribution and installation have been brought in line with the recent Enhancer Software standards, with InfoWindow tool documentation viewing and optional black style icons designed by Martin "Mason" Merz.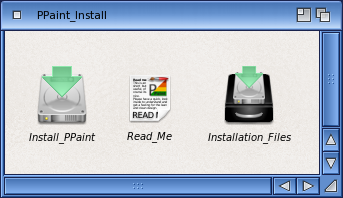 If you do not yet own PPaint, you can purchase this new version by either visiting the official website (www.ppaint.com) or on the AMIStore App Store.

In 2015, Personal Paint for the Amiga was purchased by A-EON Technology Ltd and is being further developed by Andy Broad, member of the AmigaDeveloper.com Team. In keeping with our commitment to providing new quality software for the AmigaONE X1000, AmigaOS 4.1 compatible and Classic Amiga computers, expect further upgrades and enhancements to PPaint.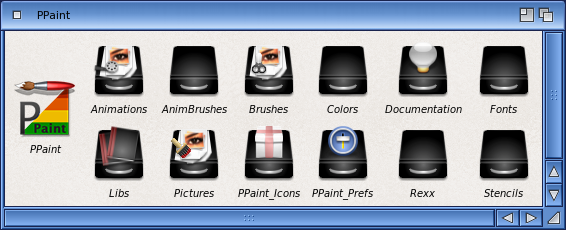 29 comments | Read more (1 , 2)
Using the AmiCloud client available for all Amiga systems as well as for Windows, Linux and Mac OS X, you can access cloud storage provided by Pascal Papara without traffic limitation (amiga-news.de reported).

AmiCloud V1.1 is now available in indieGO! Appstore or as direct download from www.amicloud.de


Read more
AMIcast Poll - usage of Classic Amiga
Internet News posted by radzik on 1-Aug-2016 15:08:32 (498 reads)
Hey, I would like to invite everyone to participate in a poll about the Amiga 500-4000. I have prepared nine questions, start time: 1st August 18:00 (6PM) GMT+2, end time: 10th August 18:00 (6PM) GMT+2.


5 comments | Read more
[ home ][ about us ] [ forums ][ classifieds ] [ links ][ news archive ] [ link to us ][ user account ]
Polls (Login to view/vote)