SQRXZ out for AmigaOS4 and MorphOS!
Date 1-Jul-2010 14:58:08
Topic: Software News


While Sqrxz wandered around on a sunny day, he was unaware that he had lost all his items while enjoying the scenery. It was already dark until he recognized the loss. There was no possibilty, but to go back where he started the trip and save his things. If the loss was not already enough, strange creatures appeared. Will they be helpful?

What is Sqrxz?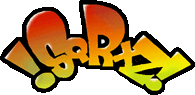 Sqrxz requires fast reflexes and is a simply mindblasting Jump'n'Run puzzle game with high frustration factor originally made in 1996 by Marcus Vesterlund (Maze) and John Holmvall (Hojo) for DOS and Windows 9x.

Sqrxz (2010) is a remake of a game with the same name and has been created by Rodolphe Boixel (Thor), Shahzad Sahaib (Kojote), Simon Butler and Brendan Ratliff (Syphus). Minor support came from Marcus Vesterlund himself who also gave permission to redo his game. Denny Müller (Mulle) supported the team with a WordPress-Theme for the official page and Rabia Sahaib (Mahek) made three more levels.

A remake should be usually bearing improvements, so does Sqrxz 2010. Beside the "classic" graphic mode, there is a new mode with "deluxe" graphics. The main gameplay has modified in a way that you need to collect all items to open the door at the end of each level, which makes some levels harder than they actually already were. Extended "fun" is guarantueed with additional three levels, unseen before. Each level does have it's own chiptune and adds up to the retro feeling. A Top 10 highscore table will hold all your records. For the ones who like hidden features, there is even a small easter egg!




Features:

* Hardly any game will annoy you more! Frustration deluxe ahead!
* Amiga'ish feeling!
* 16 Levels including a "beginners" level
* 18 Chiptunes
* Classic AND new graphic mode
* Top 10 highscore
* Endless continue mode
* Hidden easter egg

The Team:

Rodolphe Boixel (Thor) – Code
Shahzad Sahaib (Kojote) – Producer, Beta-Test
Simon Butler – New Graphics
Brendan Ratliff (Syphus) – Music
Denny Müller (Mulle) – WordPress Template
Marcus Vesterlund (Maze) – Minor support
Rabia Sahaib (Mahek) – Additional Levels
John Holmvall (Hojo) – Main Levels, Classic Graphics

Ports:

Rodolphe Boixel (Thor) – Windows, Wiz, Ubuntu, PSP
Jon Doe (ThatOtherPerson) – Wii
Xavier Vallejo (Indiket) – Dreamcast
Scott Smith (Pickle) – Pandora
Anthony Staude (Slaanesh) – Dingux, GP32
Frank Wille (phx) – Amiga OS4, MorphOS, NetBSD
Lars Persson (Anotherguest) – Symbian OS
Benjamin Stark (ZodTTD) – iPhone, iPad
Andreas Neukötter (Anti) – MacOSX/Intel

Press Responses:

Here we try to collect all places, which reported about Sqrxz. If you know of any place which is not mentioned yet, please let us know via the contact form (see Masthead page). Thanks in advance!

Online Medias:
(English) http://www.pixelprospector.com/2010/06/sqrxz/
(English) http://www.amiga-news.de/en/news/AN-2010-06-00070-EN.html
(German) http://www.amiga-news.de/de/news/AN-2010-06-00070-DE.html
(Polish) http://www.ppa.pl/giana.s.return.0.999,7834;aktualnosci.html

Download the game for AmigaOS4, MorphOS etc here!