Switchless DF0: / DF1: Floppy Drive Boot Selector A500 / A2000 from AmigaKit.com
Date 13-Sep-2022 12:22:45
Topic: Amigaworld.net News


Switchless DF0: / DF1: Floppy Drive Boot Selector A500 / A2000

Hold down reset keys (Ctrl-Amiga-Amiga) for 5 seconds to enable the external floppy disk drive (DF1:) as the boot device. The DF1: device drive is then used as if it were the internal DF0: drive and the internal drive is disabled. Switching back by holding down reset for another 5 seconds restores the internal drive as the DF0: boot device and the external disk drive as DF1:

Everytime the drives are switched by holding down the reset keys, an audible beep tone is made by the selector.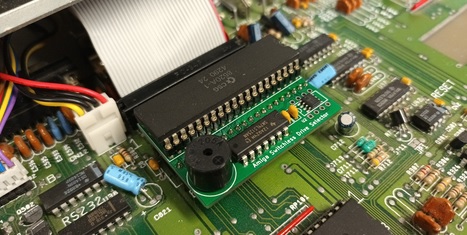 Product link are below on the Amiga Kit website.

Product Links:

UK
USA
Europe
Canada
Australia
New Zealand