Retro Planet - Issue #1 is out.
Date 28-Sep-2013 7:27:45
Topic: Amigaworld.net News


Retro Planet is a new printed magazine from Greece powered by www.amigaplanet.gr
Issue #1 -September 2013 -- is now out. The magazine is focused on Amiga, of course, but it includes topics about other computers and consoles as well.

It will come out every three months -- four issues a year -- this is our plan.

It is written in the Greek language, however we are planning to promote it on-line as well, with some special exclusive articles in English, so stay tuned! To give this goal a head start, we have uploaded our English Blog here:... (Please click 'Read more')

http://amigaplanet.wordpress.com/

We think it is important to mention this fact here, because Retro Planet is the one and only printed magazine about Amiga, and other retro stuff, in existence in Greece and it's one of only a handful currently distributed worldwide (together with Amiga Future, Retro Gamer etc.)

You can view more details about the mag in English here:
http://amigaplanet.wordpress.com/2013/09/27/retroplanet-magazine-is-a-reality-at-last/

We already have an English section online in our forum here:
http://www.amigaplanet.gr/forum/viewforum.php?f=49

Check also:
http://www.pinterest.com/amigaplanet/boards/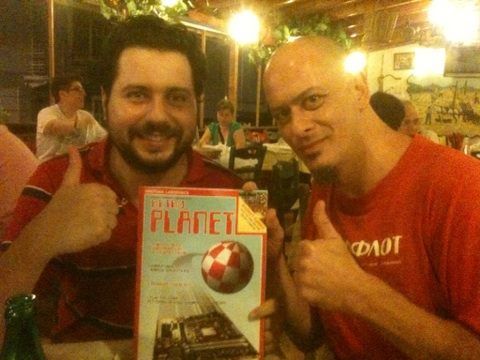 !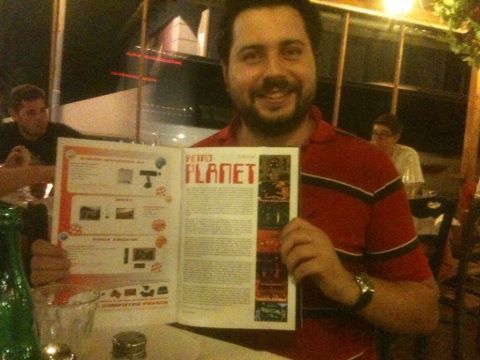 As you will notice, Cyrus is standing proud on our debut front cover. An interview with Trevor Dickinson is our main article -- this is the first interview Trevor has granted to the Greek media.

Yes, we believe in the power of the NG Amiga -- no matter the flavor-- and we are trying to support it in every possible way!

Thanks to everyone who have supported the magazine thus far.

Thanks for looking!