Status-report: AresOne, App Store, Raspberry Pi, EEEPC's and AEROS
Date 3-Feb-2014 22:23:05
Topic: Software News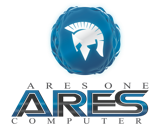 Hello,

I just want to inform you about ongoing projects and new products around AROS and Amiga in general.

Read more ---->

App-store project:
The Service-name will be IndieGO!-Marketplace.

As told before the Server-Api is and will be documented so other 3rd parties (Hyperion, TeamMorpHOS maybe) can make use of them.

There will be 2 "reference" clients.
One text based and one graphical.

We target a public release in March. For the text-based client maybe earlier.

The API will be developed further and with a bit delay we will release a client-application especially for content-creators and a packaging system (as .deb but here called .igo)

From that point updating of AROS Broadway/AEROS and included apps will be handled with .igo packages.



IndieGO!-Marketplace - clients (application to access the store) will be available at first for:
AROS, AmigaOS /classic/NG, MorphOS, Linux PPC, Linux i386, Windows, OS X PPC and i386




----------------------------------------------

We will resend Opt-In-Mails to all developers who have missed them. Due to a misconfiguration some providers declared it as spam.

The 15% offering for preregistering as developer will be extended for one month after resending the opt-in emails.

www.indiego-gaming.com/marketplace
---------------------------------------------

Raspberry Pi and AEROS

Short info:
AEROS is available a public version and as non-public including (lx-command)
The non Public Version will from now on be called AEROS plus (there may be come more plus than just lx, stay tuned)

www.aeros-os.org

At www.ares-shop.de I offer now also the sd-card-service as on ebay.
Also I offer a ARES-Pi bundle containing everything you may need to start.

Pi-bundles with AEROS may appear on other shops too.




Donors and customer who have already a log-in to www.aeros-os.org will get later a download code for AEROS Plus .
-------------------------------------------

Also at www.ares-shop.de you can now grab refurbished EEEPC's fully compatible to AROS native and 1year limited warranty.

Raspberry Pi and EEEPC are part of the new ARES99ers a category where I try to add AROS HW for 99€ or less.

Also the next AresOne 2014 will aim a price below 150€ (new base system not used)
-------------------------------------------
As always:
Revenue is reused for AROS (Bounties and or direct payments to developers)