Your support is needed and is appreciated as Amigaworld.net is primarily dependent upon the support of its users.




Topic
Replies
The (Microprocessors) Code Density Hangout (1, 2, 3, ... , 13)
247
Packed Versus Planar: FIGHT (1, 2, 3, ... , 20)
395
RadeonHD driver confusion (1, 2)
31
Commodore Amiga Global Alliance (1, 2, 3, ... , 26)
501
Hyperion Entertainment - Reorg/Restructure (1, 2, 3, ... , 12)
228
How good or bad was the AGA chipset in 1992/1993. (1, 2, 3, ... , 5)
92
Cloanto should be doing more (1, 2, 3, ... , 6)
103
Sam460le picture?
15
The Wayfarer browser going 4.0 (1, 2, 3)
47
Amiga Art Contest - 2022
6
»» Recent Topics »» Visit Forums



GL4ES Round 4.6: Pangea Software strikes back.
software OS4 posted by kas1e on 1-Oct-2022 10:03:45 (106 reads)
... First words ...

Hello, everyone ! There are another unexpected releases for GL4ES which deserve your attention.

But before we go further, I need to make a few notes about :




[Read more for rest]


1 comment | Read more
Interview with JÚr˘me Senay
News posted by Daff on 28-Sep-2022 13:41:39 (269 reads)
The magazine Obligement publish today an interview with JÚr˘me Senay, an Amiga software developer, who has recently started publishing BOING, a french print magazine for all Amiga variants. You will know everything about this magazine, in addition to other topics such as Vampire, AmigaOS 4, System V54, AmigaDE, etc.

English version: http://obligement.free.fr/articles_traduction/itwjeromesenay_en.php
French version: http://obligement.free.fr/articles/itwjeromesenay.php
2 comments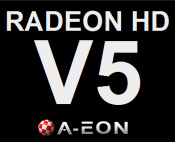 The latest RadeonHD V5 driver has been available as a boxed item on Amiga Kit. The driver was also recently made available to download on Updater tool for registered users.

In the meantime machine specific platform licences for the driver are available to purchase directly from A-EON website. The RadeonHD ordering page on A-EON will provide a serial key which can be registered on Amisphere.com and also inside the Updater tool to enable the driver download.


Main Features

* Support for Video Acceleration Library (Enhancer Software 2.2 required)
* GART support on X1000 and X5000 platforms


Compatibility:

RadeonHD requires a RadeonHD graphics card with a Southern Islands graphics chipset (e.g. RadeonHD 7770, R7-240 and R7-250. It is not compatible with older RadeonHD graphics cards (2000-6000). Soft reset not supported.


Where To Buy

Digital Download Serial Key:
RadeonHD Ordering Page on A-EON.com

Boxed Product:
Amiga Kit Amiga Store


Driver Information

RadeonHD Wiki




12 comments
Waffle, the external usb drive to read and write amiga floppy is available
hardware OS4 posted by mordock on 18-Sep-2022 12:00:47 (496 reads)
The forth Bach of Waffle is available from Retrogiovedi.it. The Italian company has back in stock this handy USB drive that, conncted to you PC, can read and write ADF files from 3,5" floppy and also be used as a real Amiga drive under WinUAE emulation.

The Waffle came on a colorful and professionally printed box, containing the Waffle itself, a usb cable and a usb stick containing all the needed software.

The Waffle is available on www.retrogiovedi.it and also on eBay: https://www.ebay.it/itm/195336835377

Tha waffle is based on the work of Rob Smith https://amiga.robsmithdev.co.uk
3 comments
Rave version 1.3 released
software OS4 posted by Trixie on 13-Sep-2022 13:01:32 (612 reads)
An update to the Rave audio editor has been released on os4depot.net.

NEW IN THIS RELEASE:

- Unlimited Undo, with an option to use the Extended Memory Objects framework.
- Added support for WAV files containing IMA ADPCM-encoded data.
- Faster processing, loading and saving of long samples thanks to optimizations in the sndeditor.gadget.
- Fixed: The list of assigns in the file requester got improperly sorted under certain conditions.
- Fixed: Applying Mute didn't change the project status to modified, so the Save function remained unavailable.
- Fixed: Pasting mono data from the clipboard into a stereo project didn't work.
- Fixed: Auditioning a right-channel selection always played left-channel data by mistake.
- Fixed: The channel mixing code in Convert Channels was broken and produced some distortion.
- Updated program documentation.


2 comments | Read more
Switchless DF0: / DF1: Floppy Drive Boot Selector A500 / A2000 from AmigaKit.com
Amigaworld.net News posted by amigakit on 13-Sep-2022 12:22:16 (535 reads)
Switchless DF0: / DF1: Floppy Drive Boot Selector A500 / A2000

Hold down reset keys (Ctrl-Amiga-Amiga) for 5 seconds to enable the external floppy disk drive (DF1:) as the boot device. The DF1: device drive is then used as if it were the internal DF0: drive and the internal drive is disabled. Switching back by holding down reset for another 5 seconds restores the internal drive as the DF0: boot device and the external disk drive as DF1:

Everytime the drives are switched by holding down the reset keys, an audible beep tone is made by the selector.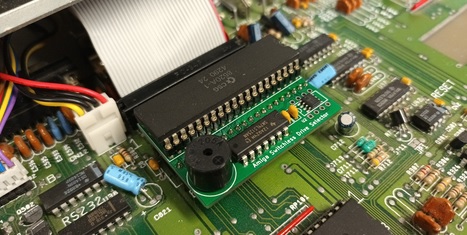 Product link are below on the Amiga Kit website.

Product Links:

UK
USA
Europe
Canada
Australia
New Zealand


2 comments
ZitaFTP Server has reached a major milestone: it's no longer a pre-release. No, it doesn't mean that it's perfect. There are plenty more features that we'd like to add. It's now mature enough that the pre-release label can be removed.

This release also brings some AmigaOS specific enhancements.

Click here for more...
1 comment
Amiga Future issue 158 released
News posted by AndreasM on 3-Sep-2022 12:04:08 (450 reads)
The English and German issue 158 (September/October 2022) of our print magazine Amiga Future has been distributed today, and can also be ordered directly from our editorial office at Amiga Future, and from other Amiga dealers that stock it.

Magazine Content:

Review Vanilla Conquer
Review Terrible Fire 330
Playfield 14

and so much more ... if you haven't already, right now might be the best time to get your collectable copy ordered, before they're all sold out!

For a more detailed description of its contents and previews of this issue click-on link of the Amiga Future magazine hompepage.

Information: https://www.amigafuture.de/app.php/kb/index?c=13
Orders: https://www.amigashop.org https://www.amigashop.org


Post comment
New articles on Obligement
News posted by Daff on 1-Sep-2022 13:36:03 (524 reads)
The following articles have been added to the website of the Amiga magazine Obligement (http://obligement.free.fr) during the last two months:

- July/August 2022 news.
- News: The big Commodore brand heist.
- Old Joystick articles 49 to 54: News: Aladdin - Disney and Virgin amaze us, Report: Hollywood in the digital age, Review of Elfmania, Interview with Sid Meier, Review of The Ultimate Pinball Quest, News: Team 17 - team spirit, games for everyone, Interview with David Lester, Review of James Pond 3: Operation Starfi5h, Review of Sexual Fantasies, Report: European Computer Trade Show of April 1994, Review of Arcade Pool, Review of Disposable Hero [CD32], etc.
- Interview with Daniel Jedlicka (musician and developer on AmigaOS 4).
- Interview with Anthony Rosbottom (graphic designer).
- Review: AmiKit XE 11.8.0 for Windows.
- Hardware: Furia S628.
- File: Hidden messages and Easter eggs in AmigaOS.
- File: The history of Trecision (first part).
- Tutorial: Presentation and use of Reggae.
- Point of view: The development of Rave (part four).
- DIY: Reducing the size of an HxC SD and adding a small LCD screen.
- Special quiz on Amiga video game characters (act 2).

Rendez-vous on http://obligement.free.fr for this nice reading.
Our Twitter page: https://twitter.com/obligement
Feel free to contribute. Please contact David "Daff" Brunet for more info.
Post comment
[ home ][ about us ][ privacy ] [ forums ][ classifieds ] [ links ][ news archive ] [ link to us ][ user account ]
Polls (Login to view/vote)