Your support is needed and is appreciated as Amigaworld.net is primarily dependent upon the support of its users.




Topic
Replies
Which Amiga Books
2
In 2020 we will give you something Hot Enough to Play! (1, 2)
28
sam460 emulated in qemu (1, 2, 3, ... , 22)
437
[POLL] What is the biggest threat? (1, 2)
21
Amiga Nowhere (1, 2, 3, 4)
72
3D Games for 060 AGA Amiga
14
StarTrek 25th Anniversary not working AmigaOS 4.1 FE
3
XE needs HD mounting rails
4
How to create recover image of X5000 with AOS4.1 FE
6
AxRuntime (1, 2, 3, ... , 6)
105
»» Recent Topics »» Visit Forums



The Game boards add-on is now available freely for Ask Me Up XXL, the quiz of general knowledge released for AmigaOS 4, MorphOS and Windows computers. It includes 63 new questions about dice, cards and game boards, 2176 in all!

"Which avenue does not exist in Monopoly ?", "What is the name of the 2-player version of the game 'Catan' ?", ... are some of the questions to which you will now have the answers! Ideal to show off in your evening games!
1 comment | Read more
New articles on Obligement
News posted by Daff on 1-May-2020 8:51:05 (247 reads)
The following articles have been added to the website of the french Amiga magazine Obligement (http://obligement.free.fr) during the last two months:

- March/April 2020 news.
- Old articles from Joystick 1 to 3 : Review of Tennis Cup, Interview with Jeff Minter, Review of Highway Patrol 2, Review of Khalaan, Interview with Philippe Ulrich, Review of Sir Fred: The Legend, Review of Wild Life, Review of Axel's Magic Hammer, Interview with Paul Cuisset, Review of Vaux, Review of Hell Raisers, etc.
- Interview with Bill Borsari (AmiWest).
- Interview with Ian Dunlop (Walker programmer).
- Interview with Neill Glancy (Walker graphist).
- Interview with Rainer Brenda (Commodore Germany).
- Review of Amiga Forever 8 R2 et R3.
- Hardware: HID2AMI.
- Point of view: Commodore and the distribution of AmigaOS 3.1.
- File: Classic Reflections - what ever happen to DKB?
- File: Amiga Games List (update).
- Tutorial: Create filetypes in Ambient.
- DIY: Replacement of the CXA1145M by a CXA2075M on Amiga 1200.
- Special quizz about Dungeon Master.

Rendez-vous on http://obligement.free.fr for this nice reading.
Feel free to contribute. Please contact David "Daff" Brunet for more info.
Post comment
Amiga Future monthly News April 2020
Announcement posted by AndreasM on 30-Apr-2020 12:38:39 (304 reads)
Homebank 4.6.3 for AmiCygnix released
software OS4 posted by CygnusEd on 30-Apr-2020 10:33:03 (309 reads)
HomeBank is a manager for your personal accounts. It is designed to easy to use. Analyse your personal finance in detail using powerful filtering tools and graphs.

New in 4.6.3 compared to the previous released version 4.4:

Transactions can be broken down by category.
Quick search for transaction.
Fiscal year limits can be configured.
Planned transaction date before or after the weekend.
Possibility to execute planned transactions individually from the list.
Language can be set.
Overview of cash flows as a diagram.
New filters for the account window.


Read more
Interview with the founder of this project that began by translating news into Spanish and later became an international and multilanguage diffusion platform at the service of AMIGA to help user projects.

English translate Microoci

Original Microoci

Twitter
FaceBook
Instagram
Blog


1 comment
The Amiga Future magazine - Issue 144 preview is now available to view online
News posted by AndreasM on 17-Apr-2020 14:29:16 (234 reads)
This is the full colour preview and excerpts of the Amiga Future magazine, issue 144 (May/June 2020) that can now be viewed online on the Amiga Future website.

Some of the interesting articles in this issue are:

Review Atomic Bomberman
Review Curse of Rabenstein
Special Black & White

Of course there's so MUCH more actually in the magazine.

Needless to say you often get other versions of software, often what was commercially available, as well as some of the latest try-outs or freely released software applications and games for, hopefully, all of the Amiga type Operating systems, so that's Amiga 'Classic', OS4, MorphOS, and AROS, including some PD software for these systems, all on the Reader's cover CD.

A detailed description of this issues contents and excerpts can be found at: http://www.amigafuture.de/kb.php?mode=cat&cat=13

The Amiga Future magazine is available as an English and German printed magazine - every issue is available in FULL COLOUR - directly available from the magazine editorial office and also from various other Amiga dealers.

Preview: https://www.amigafuture.de/app.php/kb/index?c=13
Orders: https://www.amigashop.org

https://www.amigafuture.de
http://www.apc-tcp.de

Post comment
Legends never die: Eight years after the release of Hollywood Designer 4.0, Airsoft Softwair, the hardest working men in code business, are finally proud to present the long awaited fifth incarnation of our famous Hollywood Designer. Hollywood Designer 5.0 is a multimedia authoring system that runs on top of Hollywood and can be used to create all sorts of multimedia-based applications, for example presentations, slide shows, games, and applications. Thanks to Hollywood, all multimedia applications created using Hollywood Designer can be exported as stand-alone executables for the following systems: AmigaOS3, AmigaOS4, WarpOS, MorphOS, AROS, Windows, macOS, Linux, Android, and iOS. This is a feature that is totally unique in the Amiga world!

Hollywood Designer 5.0 is a massive update and boasts lots of new features and improvements over the previous version, released almost 8 years ago. We do not want to bore you, so here are just some of them:

* Ready for Hollywood 8.0: Supremacy!
* Full Unicode support
* Guide and grid support for convenient layouting
* Multi-user support with advanced permission management
* Import objects from other projects
* Full support for Hollywood video layers
* Control bars for video objects
* Curves are now drawn as real Bézier splines - looks so much better!
* Multiple sound streams can be playing at the same time
* AROS version available for the first time
* Objects can be exported as images
* Full support for MUI 5.0 on all platforms
* New browse mode for projects
* Much more efficient I/O
* Support for presentation remotes
* Advanced search functionality
* Plugins can be linked to executables
* Lots of new action events
* Many more options for embedding custom code
* Full support for Hollywood 8.0's plugin interface
* Lots of other changes, optimizations and bug fixes

Hollywood Designer is no longer limited to "just" being an authoring software, it can now also be used as a flexible graphics editor because it supports many features of modern graphics editors like multiple layers with over 30 filter effects, vector graphics, image import, and text.

Having been in development for almost 20 years, Hollywood Designer 5.0 is a very stable and mature multimedia authoring system. We would like to emphasize that it is not only suited for personal use, but also for professional commercial customers. Ferrule Media, for instance, have created an info channel containing over 2000 (!) unique slides in a single project with Hollywood Designer. Hollywood Designer was designed to handle these huge projects efficiently so that they can run 24 hours a day and 7 days a week without any visible memory fragmentation! Ferrule Media's info channel, created with Hollywood Designer, is running in dental clinics all over Norway.

Hollywood Designer 5.0 is available as a CD and a download version. There are native versions of the program for AmigaOS3 (m68k), WarpOS (ppc), MorphOS (ppc), AmigaOS4 (ppc), and AROS (x86). If you already own a previous version of Hollywood Designer, you can buy a discounted upgrade version. People who bought Hollywood Designer 4.0 in 2020 can request a free upgrade.

Please note that Hollywood Designer 5.0 runs on top of the Multimedia Application Layer Hollywood 8.0. Thus, Hollywood 8.0 is strictly required for Hollywood Designer 5.0. Both programs are available in a special bundle which is the ultimate package for every power Amiga user who wants to see what his system can do with Hollywood 8.0 & Hollywood Designer 5.0.

Please consider buying Hollywood Designer 5.0 to show your support for our massive Amiga development efforts. Power up your Amiga system with Hollywood 8.0 & Hollywood Designer 5.0 and order now!


Brought to you by Airsoft Softwair - the hardest working men in code business.
9 comments
ImageFX 4.5 Studio Download Available On AmiSphere Server
software Classic posted by amigakit on 12-Apr-2020 17:57:48 (2078 reads)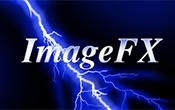 Happy Easter!

A-EON Technology Ltd is pleased to confirm that ImageFX 4.5 Studio for OS3 is available to download from Amisphere Server.

Customers that have previously purchased and registered the AAA Bundle can download the ImageFX software. New customers can purchase it from AMIStore App Store or the ImageFX website.

To download, either login to the AmiSphere server, AMIStore App Store or use the Updater utility.




20 comments
A blast from the past! Airsoft Softwair, the hardest working men in code business, are proud to present the XMP plugin for Hollywood. Once this plugin is installed, Hollywood will "automagically" be able to play almost all flavours of Amiga & PC tracker module formats. All formats that are supported by the Extended Module Player library (XMP) by Claudio Matsuoka and Hipolito Carraro Jr can now be played with Hollywood! For example FastTracker II, ScreamTracker, OctaMED, The Player 4/5/6, NoisePacker, ProRunner, Oktalyzer, Impulse Tracker, Ultra Tracker, Ice Tracker, Liquid Tracker, Quadra Composer, and many more.

Additionally, a demo applet which demonstrates the playback of an OctaMED file is included. This applet can also be run using the freely available Hollywood Player so people who don't own the full version of Hollywood can check it out as well.

You can download the plugin from the official Hollywood portal. Thanks to Hollywood's cross-platform plugin system versions for AmigaOS3 (Classic), AmigaOS3 (FPU), AmigaOS4, MorphOS, WarpOS, AROS (x86), Linux (arm, ppc, x86, x64), Mac OS (ppc, x86, x64), Windows (x86, x64), Android and iOS platform are provided.

This release was brought to you by Airsoft Softwair - the hardest working men in code business.
2 comments
For the Next Week, 25% of ZitaFTP Server Sales to be Donated to RNOXfer Author
software OS4 posted by Hans on 6-Apr-2020 9:43:26 (578 reads)
Thanks to RNOXfer, we finally have a secure FTP client for AmigaOS to complement ZitaFTP Server.

ZitaFTP Server's usefulness was somewhat limited due to the lack of a secure FTP client for AmigaOS. This obvious lack is no more, so you can now perform secure FTP transfers between Amigas (and other OSes too).

As a thank you for RNOXfer, 25% of every ZitaFTP purchase for the next week (up to Tuesday 14 April 2020) will be donated to RNOXfer's author.

Click here for the official announcement.

Hans
2 comments
[ home ][ about us ][ privacy ] [ forums ][ classifieds ] [ links ][ news archive ] [ link to us ][ user account ]
Polls (Login to view/vote)