Your support is needed and is appreciated as Amigaworld.net is primarily dependent upon the support of its users.




Topic
Replies
A sad day (1, 2)
39
X5000 question (1, 2, 3)
52
YAM 2.9p1 on Gmail - TLSv1 is missing
4
Partitioning an external USB drive
12
Interview: Timothy De Groote - Director Hyperion Entertainment C... (1, 2, 3, ... , 8)
154
AmigaOneX5000 Review (1, 2, 3)
44
Amiga Inc. Loses U.S. Trademarks (1, 2, 3, ... , 7)
138
Getting XADFS working with AISS
3
It's time to add a new challenge in FIFA 18
0
Some great shots of the Blizzard 1220/4
1
»» Recent Topics »» Visit Forums



Issue 58 of aMiGa=PoWeR is available.
Reviews : Emotion, Enhancer Software Pack, Flower Pot...
Misc : Gmail and Odyssey, UAE under MorphOS, Mist versus Minimig...
and many other articles, all in full color !
aMiGa=PoWeR is a French newspaper issued by AFLE (French association). Created in 1998, aMiGa=PoWeR became thanks to the experience of AFLE (created in 1994), the 1st French-speaking Amiga newspaper. Entirely laser printed, aMiGa=PoWeR is distributed in the whole world.
http://amigapower.free.fr/ap58.html

2 comments


The 10th long-awaited version of a well-known emulation package has finally been released. Originally developed as the main operating system for A.L.I.C.E. (A Laptop Incorporating Classic Experience), it is now available for the broader audience of Windows and Mac users.

With tons of improvements and all the included programs (more than 380 now!), AmiKit X represents the most complete and up-to-date classic 68k Amiga world in a modern suit!

Read more
Updated Workbench CANDI with Dandelion Theme added


A-EON Technology Ltd is pleased to announce an update to Workbench CANDI, with bug fixes and a few minor changes ready for the next Enhancer Software release. A new Dandelion theme has been added featuring seeds gently blowing in the wind.

Candi Update with Dandelion Theme is FREE to customers who have previously purchased the full retail version of CANDI from AMIStore or Updater utility.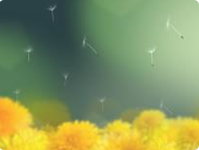 Workbench CANDI introduced the world of composite desktop animation to the AmigaOS. Utilising the power of the hardware compositing engine built into the RadeonHD drivers, CANDI totally integrates with the Workbench and uses the graphics card's GPU to deliver smooth Workbench animations without compromising hardware performance.


Whether it's wispy clouds with a rotating Boing Ball or shimmering, silvery bubbles gently floating upwards and over a retro Amiga Copper background, the CANDI animation effects are simultaneously calming and impressive.

CANDI is fully compatible with the AmigaOS screen dragging feature and more importantly works seamlessly with hardware accelerated compositing video playback introduced with the RadeonHD v2.4 drivers.

The new CANDI Prefs utility enables full control of the dynamic CANDI powered Workbench and incorporate the following key features:-

* Workbench CANDI can be started from WBStartup prefs or manually from the CANDI Prefs icon.

* Ability to choose single or multiple CANDI backdrops and automatically cycle between them.
* A new custom static backdrops option.
* Choose between dynamic and static CANDI backdrops and automatically cycle between them.
* Mix dynamic CANDI animations with custom static backdrops.
* Change the cycle/rotation time for both dynamic and static backdrops.
* A LowCPU option for machines with less powerful CPUs.
* Enable or disable Ringhio notifications while starting and changing an animated background.
* Turn CANDI backdrops ON/OFF or Stop animation from the Prefs application.

Recommended System requirements :
AmigaOS4.1 - Final Edition, RadeonHD v2.10 drivers, a higher specification RadeonHD gfx card

Credits:
Developers: EntwickerX (Frank Menzel & Thomas Claus)
Artwork/Graphics: EntwicklerX/Kevin Saunders

get your Workbench CANDI Treats




12 comments

Airsoft Softwair is proud to present GL Galore 1.1, the ultimate OpenGL® scripting solution for Hollywood! This is a major update which introduces Unicode support (requires at least Hollywood 7), support for the Raspberry Pi (needs at least a Raspberry Pi 2), and support for 64-bit architectures on Windows, Linux, and Mac OS. On top of that, GL Galore 1.1 also introduces a modern joystick API which allows you to query joysticks with more than two buttons and axes. Finally, GL Galore also contains direct online help now for people using the Hollywood 7 IDE on Windows.

GL Galore is a plugin for Hollywood that allows you to access the OpenGL 1.1 command set directly from Hollywood. This makes it possible to write scripts that utilize the host system's 3D hardware to create high-performance, butter-smooth 2D and 3D animation that is computed completely in hardware by the GPU of your graphics board. This leads to a huge performance boost over the classic Hollywood graphics API which is mostly implemented in software for maximum portability and compatibility. Especially systems with slower CPUs will benefit greatly from hardware-accelerated drawing offered by OpenGL.

OpenGL is a portable software interface to graphics hardware. It is available for almost every platform in a variety of flavours. On AmigaOS and compatibles, OpenGL is available as MiniGL on AmigaOS 4, TinyGL on MorphOS, StormMesa on AmigaOS 3, and Mesa 3D on AROS. Windows, Mac OS X, and Linux systems are usually shipped with an OpenGL driver already installed.

GL Galore offers wrapper functions for most commands of the OpenGL 1.1 API including many GLU functions. Additionally, GL Galore also offers bridging functions that allow you to convert Hollywood brushes into OpenGL textures and vice versa. Furthermore, when GL Galore is activated, Hollywood's hardware brushes and hardware double-buffers are mapped directly to OpenGL so that you can even benefit from hardware accelerated drawing and transformation without writing a single line of GL code. Whenever GL Galore is activated, all graphics output will automatically be routed through OpenGL.

GL Galore can also be useful for rapidly prototyping software in OpenGL. People who used to program OpenGL using C will greatly appreciate Hollywood's convenient multimedia API which offers functions for almost all common tasks. For example, by using GL Galore to write OpenGL programs you can avoid all the hassle of managing a GL window using one of the many different toolkits out there. Also, jobs like image loading, sound or video playback, font handling and image manipulation will become ridiculously easy thanks to Hollywood's powerful command set which covers over 700 functions. And of course, there aren't 14 different versions of commands like glColor, but just one version because sometimes less is more.

GL Galore is available free of charge and can be downloaded from the official Hollywood portal at http://www.hollywood-mal.com/ Versions for AmigaOS 3 (FPU required), AmigaOS 4, MorphOS, AROS (x86), Windows (x86,x64), Mac OS X (ppc, x86, x64) and Linux (ppc, arm, x86, x64) are provided. On top of that, GL Galore comes with over 250 pages of documentation in various formats like PDF, HTML, AmigaGuide, and CHM. Finally, many impressive example scripts are included in the distribution archive to get you started really quickly.

All of this makes GL Galore the ultimate OpenGL scripting experience combining the best of both worlds into one powerful plugin: Hollywood's extensive and convenient multimedia function set and OpenGL's raw graphics power!

GL Galore is now available for free download from the official Hollywood portal at http://www.hollywood-mal.com/

This release was brought to you by Airsoft Softwair - the hardest working men in code business.


4 comments
Amiga Ireland Podcast - Episode 3.1 - 21 Questions to... Rob Cranley
Amigaworld.net News posted by Sir_Lucas on 18-May-2017 17:20:52 (108 reads)
We interview Rob Cranley of Amiga Future magazine and www.robthenerd.com. Rob develops hardware and software for Amiga and runs workshops at the Amiga Ireland events. We put our 21 questions to Rob.

http://www.robthenerd.com/
www.amigafuture.de

http://amigausers.ie/episode-3-1-rob-cranley-interview/
Post comment
Hyperion Entertainment releases improved version of Freespace for AmigaOS 4.1
Amigaworld.net News posted by Hyperionmp on 18-May-2017 8:26:38 (406 reads)
Hyperion Entertainment is pleased to announce the immediate availability of the space-combat simulation Descent: Freespace* for AmigaOS 68k/WarpOS and AmigaOS 4.1 Final Edition from the direct downloads section of our website.
2 comments | Read more
Recursion Computer Fair: Sat 1 July Stratford-upon-Avon
Events posted by yoodoo2 on 17-May-2017 21:11:34 (147 reads)
Now in its 4th year, the Recursion Computer Fair is back and will take place at King Edward VI School, Stratford-upon-Avon on Saturday 1 July 11.00-16.00.

Join us to celebrate 30+ years of the Amiga - meet up with user groups, have a play on the latest hardware and have a chat with Amigans of all shapes, sizes and flavours! AmigaOS4, MorphOS, AROS, Classic Amigas, all side-by-side and not a pointless argument in sight!
Read more
I've released LSliders v1.0 Library for Hollywood.

LSliders is an include file with no dependancies that uses layers to implement horizontal and vertical sliders with custom graphics, it is particularly useful in games that use the Hollywood's Layers Engine.

Two weeks ago @Bugala requested me informations about some Hollywood libraries I'm working on, he was willing to support my work (thank you Bugala!) and he also asked for something able to handle sliders using layers for his own purposes.
He also asked me to share this work with all of you so that every one can benefit from it.

So LSlider library was born.
Read more
REV'n'GE! is a fanzine that review games and apps on vintage platforms.
Within various nice reviews you can focus on:

Battle of Wesnoth; a great 68k RTS
Total Eclipse; a surprising game for Commodore +4

Source:
Facebook
SendSpace
Mega
REV'n'GE! Site
Post comment
Dir Me Up 3.30 released for AmigaOS 4.1
software OS4 posted by Glames on 16-May-2017 11:02:41 (141 reads)
Dir Me Up 3.30, the modern Amiga explorer, has been released for AmigaOS 4.1 computers!

Dir Me Up, a software to explore and manipulate files, links and drawers of your Amiga.

Read more
[ home ][ about us ] [ forums ][ classifieds ] [ links ][ news archive ] [ link to us ][ user account ]
Polls (Login to view/vote)